Get Involved
Our Mission
To motivate, educate, discipline and empower our youth through the structure of a drill team and the performing arts.
Get Involved
The CAMDEN SOPHISTICATED SISTERS is a life-saving 501(c)(3) nonprofit organization disguised as a drill team. Kids and their families come to us thirsting for the discipline, purpose and positive accomplishments that step dancing and drum corps provide…
Find Out More About Us
Tawanda "Wawa" Jones is the President and Founder of CSS. This is her corner where she gives a video shout out for all our visitors.
This month, Wawa and a few of the crew announce CSS's new $250,000 fund raising campaign to transform their recently purchased run-down, factory building into a life-changing, youth recreation center for the city of Camden. It's a big dream, with an even bigger and more important mission. Check it out! And if you'd like to donate to our campaign (Thank You!) click here.

Help Us 'Raise' the CSS Youth Recreation Center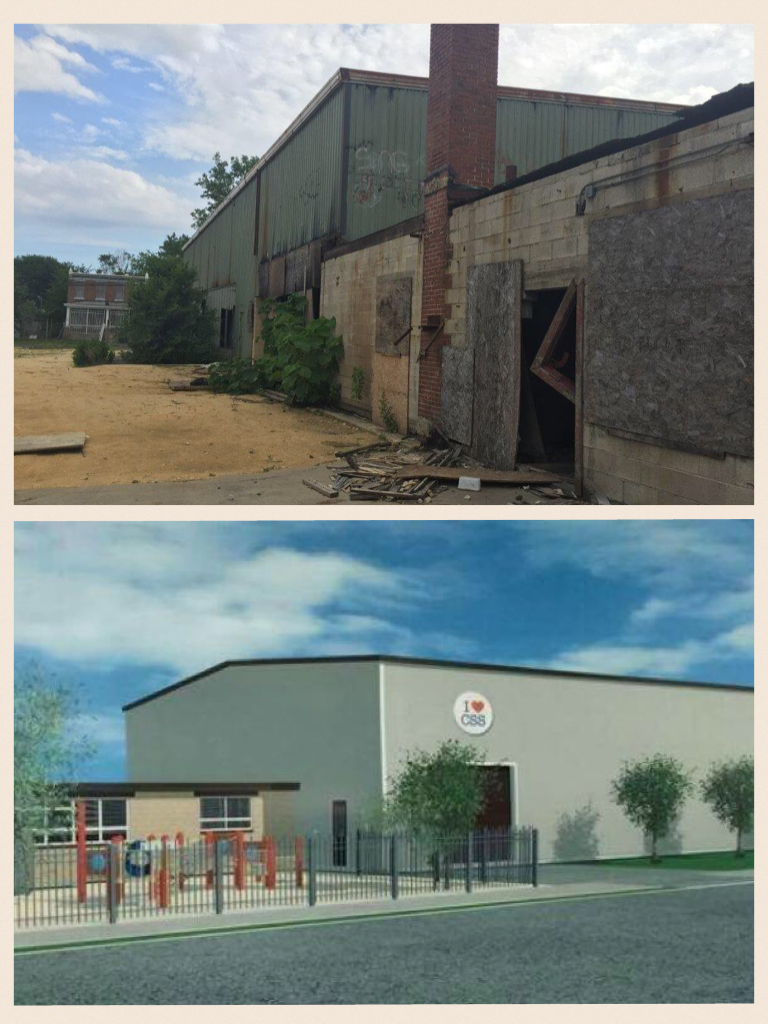 We are now in the process of raising $250,000 for the CSS Youth Recreation Center.
The property has been purchased (top left), but it is a dilapidated, aging, factory building that requires significant renovation. The renovated site (bottom left) will serve not just CSS, but all the youth of Camden. It will include a studio, classrooms, a kitchen, office space, a CSS store and a media room where the kids can do their homework after school.
The CSS Youth Recreation Center will serve the Camden community at large. It will be a lifelong dream come true for Tawanda Jones, and a real blessing for the many kids who will call it home.
Your contribution makes all the difference! To donate, click here.

A drum line in sync is like nothing you've ever heard – or seen! Here's a short clip of The Almighty Percussion Sound (TAPS) doing their thing.
This summer the Ford Motor Company honored Tawanda as an Everyday Hero in their 'Go Further' series. Members of the Ford Motor Company came and spent time with […]
At the CSS Annual Showcase in June, Tawanda made the exciting announcement that the Camden Sophisticated Sisters are going to be getting a new building. What a day […]
Tawanda recently welcomed a visit from New Jersey native and CNN host of Parts Unknown, Anthony Bourdain.
CSS, the DBZ's & TAPS showed Anthony and his crew the latest in […]