Get Involved
Our Mission
To motivate, educate, discipline and empower our youth through the structure of a drill team and the performing arts.
Get Involved
The CAMDEN SOPHISTICATED SISTERS is a life-saving 501(c)(3) nonprofit organization disguised as a drill team. Kids and their families come to us thirsting for the discipline, purpose and positive accomplishments that step dancing and drum corps provide…
Find Out More About Us
Tawanda "Wawa" Jones is the President and Founder of CSS. This is her corner where she gives a video shout out for all our visitors.
This month, Wawa and the crew are announcing their new program, The CSS Takeover. It's all about taking kids back from the streets, and it's coming to a school near you!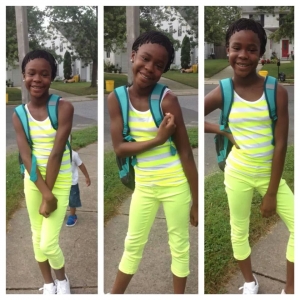 Eniyah has been a Camden Sophisticated Sister for 4 years. She has matured as a captain and as a choreographer. Above all Eniyah soars in school and loves to volunteer. Her teaching techniques are very unique. Her sisters and brothers respect and love her to pieces.

Eniyah B.,

Sophisticated Jr. and Sr. Division
A drum line in sync is like nothing you've ever heard – or seen! Here's a short clip of The Almighty Percussion Sound (TAPS) doing their thing.
Tawanda recently welcomed a visit from New Jersey native and CNN host of Parts Unknown, Anthony Bourdain.
CSS, the DBZ's & TAPS showed Anthony and his crew the latest in […]
In April Tawanda Jones and CSS traveled to New York City to visit the doctor, The Doctor Oz Show that is!
Tawanda sat down with Dr. Mehmet Oz to […]
In March Tawanda spoke to the University of Tulsa students and staff about the city of Camden and CSS. The event was sponsored by the university's Women's and Gender […]